Michael's Billiards is located just north of the Cincinnati outerbelt (I-275) on State Route 4 in Fairfield, OH.
We offer a very clean and competitive atmosphere to enjoy playing a variety of pool games. We have 9 Foot Diamond tables, bar tables and 2 billiard tables. 
Our room is very spacious where you can sit down, enjoy some food and move about the tables freely.
Expect nothing less than a professional attitude competing against our regular clientele. If you are looking for a lesson, Michael's is known for easy and fair competition with no hesitation to provide pointers in any game. Some of the world's best players frequent here for a reason!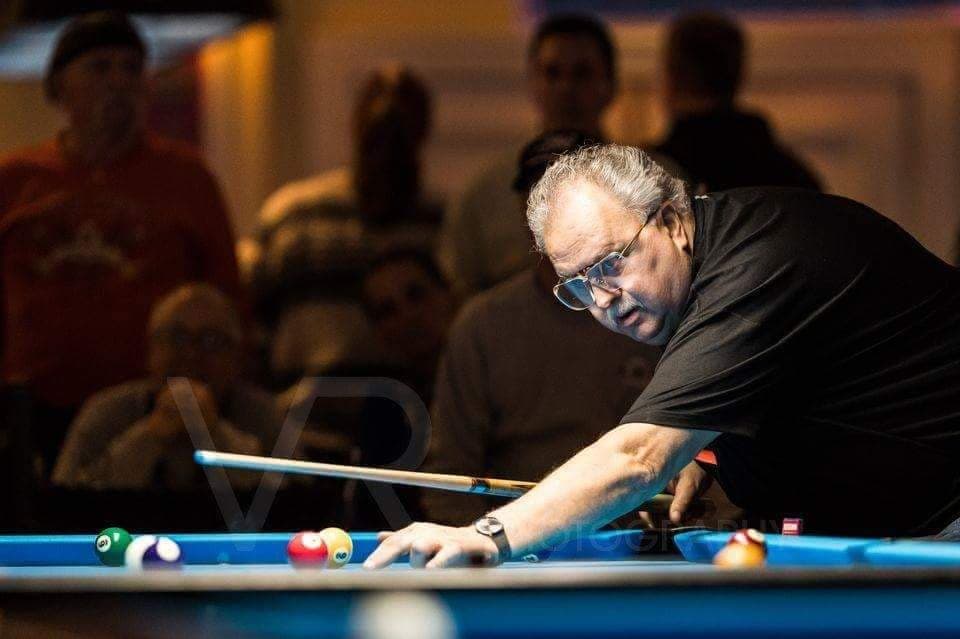 ABOUT MICHAEL
Michael was a Vietnam Veteran, career sales leader, businessman, world-champion pool player and loved dancing. He opened Michael's Billiards in July of 1991 with a vision of building THE premier billiard hall in the US. Michael also spent many years as General Sales Manager with Mike Alberts, Superior, and Kerry automotive organizations. 
Michael became a champion bank pool player who's passion for billiards started at the age of 13. He travelled the country playing tournaments in his younger years before focusing on a career in automotive sales. In his 40's he decided to focus on his passion for billiards and opened Michael's Billiards in Fairfield. 
Michael had a passion God, life and for people, he developed friendships that have lasted his lifetime because he truly invests in and cares for people. His influence and impact on his family and friends will last generations.