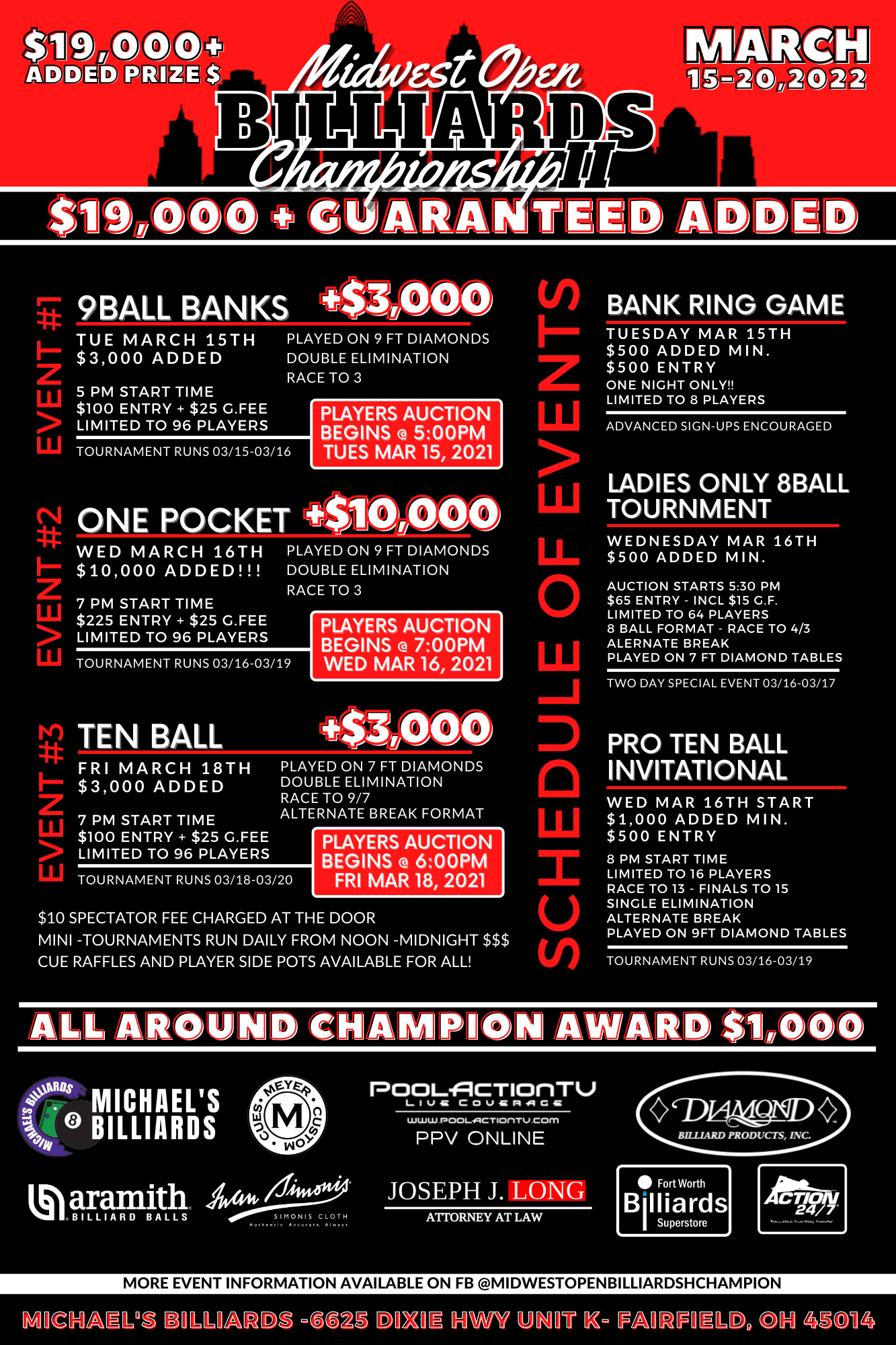 Midwest Billiards Championship
We are excited to announce that 2022 registration is now open!
Please complete your registration by following this link:
Please complete all form fields and then submit your payment via one of the listed payment options. As a reminder, all entries are pre-paid and tournament entry is limited to the first 96 paid entries. If you have any questions, please feel free to message us and we will respond as soon as possible.
Last year's event SOLD OUT! So, don't miss out for 2022!
SPONSORS
Michaels Billiards, PoolActionTV, Aramith – Billiard Balls, Iwan Simonis Billiards, DIAMOND BILLIARD PRODUCTS, Ryan Meyer Cues, Action 24/7, Joseph J. Long Attorney, Fort Worth Billiards
Thanks! We look forward to seeing you guys there!
MWOBC Team